Oak Spool Stand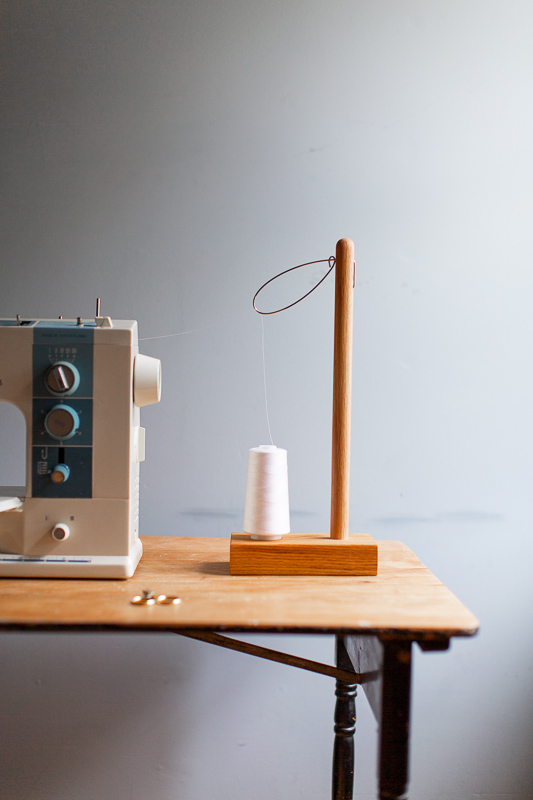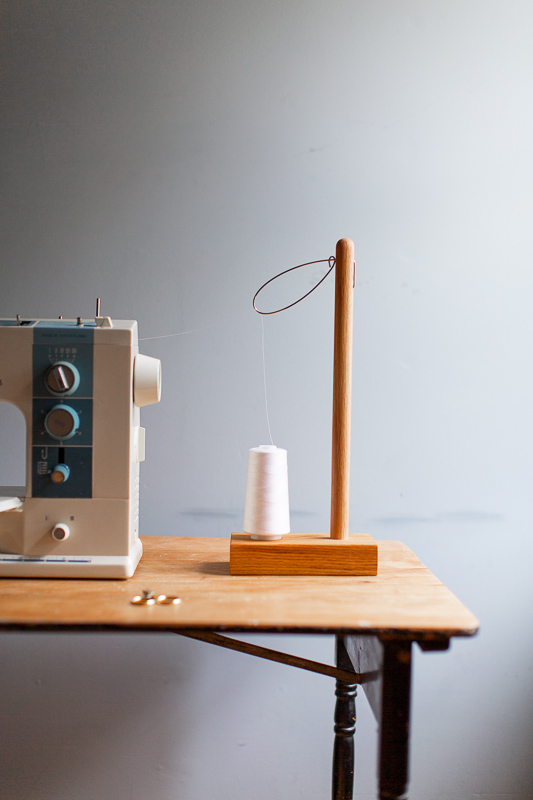 sold out
Oak Spool Stand
The latest limited edition sewing tool in the Sarah Kirsten line, handmade oak Spool Stands.
This Spool Stand lovingly holds larger spools that don't fit on your regular machine and have a long arm that suspends the thread as it makes the traverse to the top of the machine to keep it from being snagged and tangled.
They are thoughtfully designed without the use of any glue or nails. Instead, all the pieces are cleverly held together with wooden pins like a tightly secured jigsaw puzzle.
This project is a collaboration between Sarah Kirsten and Nate Pierson - Nate designed and made all the spool stands in his wood shop. To see photos of each step of their construction and read more about the story, I photographed the whole process and put up a blog post!
The limited number of Spool Stands we produced are all sitting in my sewing room ready to be sent to their new homes.